KELVIN FOO

Founder
Kelvin Foo is a award winning business leader with more than 15 years of international experience from major cities such as London, Shanghai, Kuala Lumpur, Zhejiang, Penang, Johor Bahru, Brighton, Phnom Penh, Handforth, Jakarta etc and has lived in Vietnam, mainly Hanoi for 4 years.
Embracing a busy life, he also wears another hat of being a certified career coach for more than five years now. Kelvin founded Career Strengths Asia (www.career-strengths.com) with practices in Hanoi and Singapore since 2011, and is a firm believer of a strength-based career. He is a certified MBTI practitioner and has a talent of able to pick out strengths in people and match them to careers which they would excel in
           
Kelvin's passion is to help people maximize their strengths and be their very best! Over the months, he has developed a unique system through identifying people's strengths, values, passion and coupled with their background experiences, he is able to point them to, which most of the friends and clients would say, clarity.
You can find more information about him via website: www.kelvin-foo.com
"Let your light shine. Shine within you so that it can shine on someone else." – Oprah Winfrey
Email:  kelvin.foo@kfgroup-asia.com
2. LINH DAO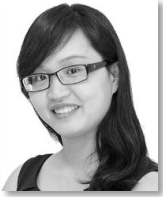 Facilitator / Trainer / Life and Career Coach
She is an independent consultant, trainer and coach. She has vast business experiences with multiple organisations, including McKinsey and Company, The Boston Consulting Group – BCG; Chemonics International; USAID; local banks in Vietnam. She is an Coach by International CoachShe  is an independent consultant, trainer and coach.She has vast business experiences with multiple organisations, including McKinsey and Company, TheBoston Consulting Group – BCG; Business Experience: Federtion Standards. Her clients includes:Teltra Pak, Coats, GSK and many professionals in Vietnam
Her areas of Expertise: Leadership and management, LifeCoaching, Career coaching, Facilitation, Communication skills, Inter-cultural communications, Consulting, Emotional Intelligence, Positive Psychology, Business Strategy, Time Management,Planning, Course Design, Problem Solving, Effective Team Management, Performance Management Education & Professional
She was membership of Bachelor's Degree in Language (Hanoi University) ICF Coaching
Positive Psychology Language Capability:
She speaks English fluently so she can works in English and Vietnamese.
Email: linhdt81@gmail.com
3. NGUYEN THANH HONG
Accountant and Admin 
She graduated from the Accounting economics department of Viet- Hung Industrial University. She is responsible for Administration and Accounting of KF Group. She has  5 years experience as a Manager, Accountant and Marketing Executive at: Xuan Khanh Services Commerce and Assemble Company Limited (From Feb 2016 to Oct 2017) , An Gia Services and Commerce Company Limited((from Oct 2014 to Jan 2016) (Techin Devices Joint stock Company (From May 2013 to May 2014) and currently is KF Group Company Limited.
Email: hnguyen@kfgroup-asia.com
4. HUE HA THANH
Hue Ha Thanh joined KF Group at the beginning of 2017 as the admin and accounts executive. She is responsible for account and administrative aspects of KF Group.

Hue has experience in the consulting industry and has previously worked in the information technology sectors as well as education, medical and tourism industries.
"The moment you doubt whether you can fly, you cease forever to be able to do it." ― J.M. Barrie, Peter Pan