Sứ mệnh của KF Group là giúp mọi người giao tiếp tiếng Anh chuyên nghiệp hơn, khám phá thế mạnh bản thân, khắc phục nhược điểm để tìm ra tương lai nghề nghiệp phù hợp với bạn. Chính vì vậy chúng tôi đã cho ra một siêu phẩm sách với phiên bản tiếng Anh và tiếng Việt phù hợp với bạn đọc do chính nhà sáng lập KF Group – ông Kelvin Foo cùng đồng tác giả cũng là chuyên viên của công ty là chị Anna Vu tạo nên
KF Bookstore là một hiệu sách trực tuyến của Tập đoàn KF cung cấp rất nhiều sách có nội dung hữu ích và thú vị. Đây là một nguồn thông tin đặc biệt dành cho độc giả tìm cách khai thác sâu vào sách dòng sách online với nhiều lựa chọn về các chủ đề như phát triển cá nhân, huấn luyện nghề nghiệp, kinh doanh hay hiểu biết về kinh doanh, tiết kiệm thời gian tìm kiếm cho bạn đọc cùng với mức giá không thể hợp lý hơn.
Các bạn có thể tìm hiểu, tìm và đặt mua tại:
Amazon:

The prices are very affordable, and if you sign up for our email list you can take an additional 10% off your order. We also offer three-book deals that let you get extra savings on sets of books from bestselling authors.
You can purchase our first book – Career Strengths Discovery Model via 2 websites:
Amazon:

Smashwords: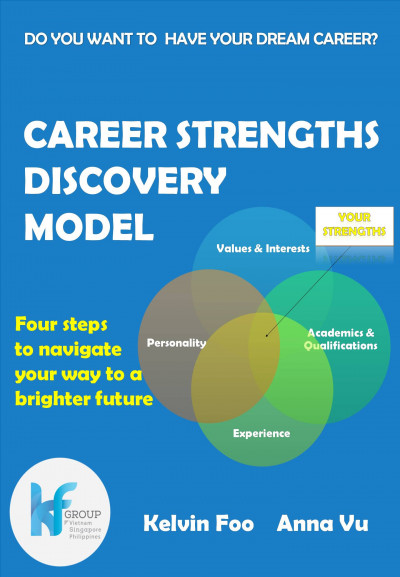 Career Strengths Discovery Model
Do you satisfy with your current job, or just do it because you need to pay the bills? It's time for you to ponder about this matter, and KF Group will help you by introducing Career Strengths Discovery Model. This model is developed on the basis of some of the most comprehensive theories and up-to-date psychological researches.
powered by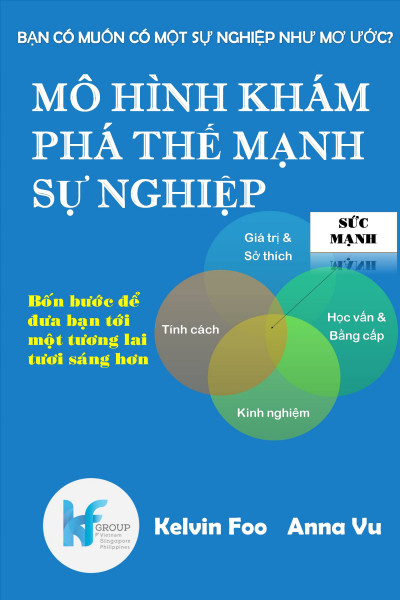 Mô Hình Khám Phá Thế Mạnh Sự Nghiệp
Trong những năm tháng tuổi hai mươi, có thể bạn không nhận ra được sự cần thiết phải tìm ra một công việc lý tưởng và gây dựng sự nghiệp cho riêng mình. Tuy nhiên, giờ là lúc mà bạn cần nhìn nhận lại, khám phá thế mạnh bản thân và tìm cho mình một công việc yêu thích để cống hiến đến hết đời.
powered by